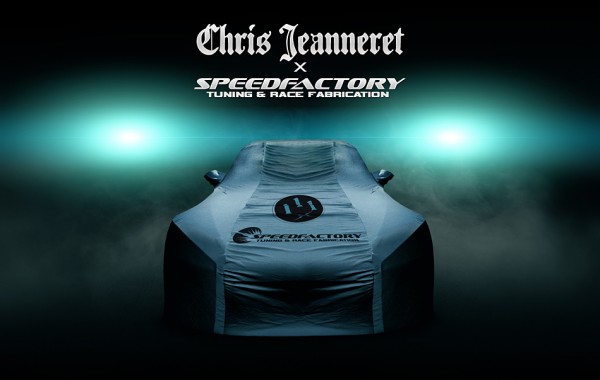 For Immediate Release:
Wednesday, January 08, 2014
SPEEDFACTORY RACING TO BUILD FORMULA DRIFT S2000
Tacoma, WA – SpeedFactory Racing and Chris Jeanneret Racing have joined forces to build a new Honda S2000 drift car for the 2014 Formula DRIFT season.
SpeedFactory Racing, well known for their enormous success in import drag racing, has agreed to partner with Chris Jeanneret Racing to build a competition-worthy Honda S2000 for the 2014 Formula DRIFT season. "The SpeedFactory turbocharged K24 Honda S2000 will have an estimated 800hp and 700tq," said General Manager, Matthew Hurlbut. "We've known Chris for a long time and we're fully confident in his abilities to pilot this one of a kind drift car this year."
Chris Jeanneret Racing's partnership with SpeedFactory provides a new competitive outlet for him in the 2014 season. "SpeedFactory is known for building very powerful, reliable, competitive cars and I'm excited to be a part of their team for the 2014," said driver, Chris Jeanneret. "This will be my second year as a pro in the Formula DRIFT series and I want to come out strong."
The first stop in Formula DRIFT's stateside 2014 competition is at the infamous Long Beach, CA race track on April 4th and 5th.
SpeedFactory Racing is a high performance tuning and race development shop located in Tacoma, WA, just outside of Seattle. Their mission is to continue pushing the envelope of the sport and provide their customers and partners worldwide with the highest quality service, parts, and custom work possible. Visit them online at http://www.speedfactoryracing.net or on Facebook at http://www.facebook.com/speedfactoryracing.
Chris Jeanneret Racing is based in Seattle, WA and is the official racing company for driver Chris Jeanneret. You can find him online at https://www.facebook.com/chrisjeanneret.