Cops and Racers + Hot Cars + Your Friends = Endless Competition

LOS ANGELES, CALIFORNIA – June 14, 2010 – Criterion reinvents Need for Speed™ Hot Pursuit for the connected generation. Criterion Games, a studio of Electronic Arts Inc. (NASDAQ: ERTS) announced today that the award-winning development team is making the latest installment in the renowned Need for Speed franchise. Inspired by the classic game of the same name, Criterion will reveal Need for Speed Hot Pursuit for the very first time today at the Electronic Entertainment Expo in Los Angeles. Launching in November 2010, Need for Speed Hot Pursuit brings the franchise back to its roots with intense cops vs. racer chases. Criterion also ups the ante with the introduction of an all-new online network called Need for Speed Autolog where players compare racing stats and automatically get personalized gameplay recommendations from their friends– a feature that is poised to transform online racing for the connected generation.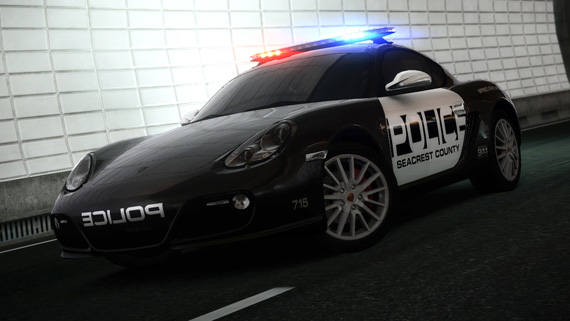 Need for Speed Hot Pursuit players will experience the thrill of the chase and the rush of the escape as they play through full careers as both a cop and a racer – solo or connected. The high speed busts and heart-stopping getaways are all connected via Need for Speed Autolog. This network not only connects friends for epic head-to head pursuits and races, but also enables players to compare performances and stats, thereby setting the stage for the ultimate in social competition.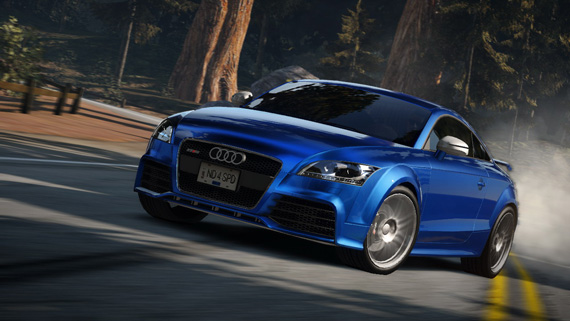 Craig Sullivan, Creative Director of the game said, "At Criterion, we've been playing Need for Speed since it was first introduced on 3DO. We are honored and excited by the opportunity to reinvent the franchise for today's connected audience. Our goal has been to create cops vs. racers pursuits that are so fun, fast and exciting it really brings to life the adrenaline and intensity of the high speed cop pursuit experience with your friends".
Developed by Criterion Games, Need for Speed Hot Pursuit will be available on November 16, 2010 in North America and on November 18 and 19, 2010 in Europe on the Xbox 360® videogame and entertainment system, PlayStation®3 computer entertainment system and PC. Need for Speed Hot Pursuit will also be available on the Wii™ and is being developed by Exient.
For more information on Need for Speed, please visit http://www.needforspeed.com. Or become a fan on Facebook at www.facebook.com/needforspeed and follow us on Twitter www.twitter.com/needforspeed.