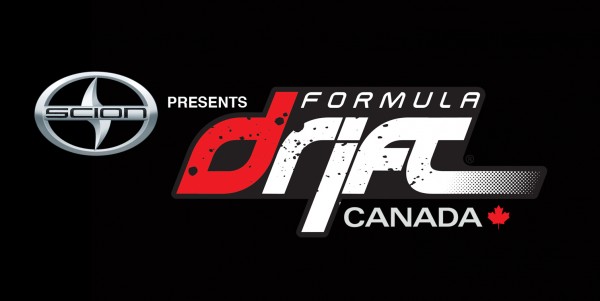 Montreal, January 27, 2015. – Formula Drift Canada today unveiled the schedule for the season 2015. The series will include a total of three events, respectively, in Montreal, Quebec City and Trois-Rivières.  Formula D Canada will also present before the last round of the Formula Drift World Championship at Autodrome St-Eustache on 6 and 7 September. Last year, Formula D Canada held a first round of demonstrations in partnership with Formula DRIFT team at Autodrome St-Eustache. "With more than 25 pilots and 10 000 spectators, it is the leading drifting event ever held in Canada," says Alan Labrosse, owner of the track and president of Formula D Canada. 18 drivers in the Formula D series Canada will take on the pros Formula Drift The Formula D series Canada held this year three events on Canadian soil. The top 16 drivers in the Formula D series Canada will each receive a license to participate in the ninth round of Formula D World Championship, to be held on September 6 and 7 at Autodrome St-Eustache. The public will also be invited to vote for the addition of two additional drivers on the websitewww.formulad.ca . In total, there are 18 drivers in the Formula D series that Canada will have the chance to compete against the pros Formula Drift.   Calendar Formula D Canada 2015 (times subject to change)
Round 1: June 21, Autodrome St-Eustache
Round 2: July 18, Autodrome Montmagny
Round 3: August 7-8, Trois-Rivières Grand Prix
World Championship: September 6-7, Autodrome St-Eustache
The Formula D World Championship is an international series of 10 events – 7 held in the USA and 3 held in Japan, Canada, and China respectively.  Currently, all drivers holding a Formula D pro license are admissible to the Formula D World Championship.  'In order to accumulate points in the World Championship, Formula D pro drivers will have to participate in at least 1 events outside of the US (Japan, Canada, or China),'  explains Jim Liaw, president and co-founder of Formula Drift.  Also, the winning drivers of a World Championship round, as well as the top 8 drivers in the general class following the Canadian round will have their transportation fees to the final World Championship round in China in November 2015 covered by the Formula D organisation.  It is during this event that the champion will be crowned.  The victor of the World Championship series, the winner of each championship round, and the 'Triple Crown' trophy recipient will share a prize total of $300 000. 
'The inauguration of Formula D Canada with a World Championship round held on Canadian soil represents a whole new step in the evolution of drift in Canada.  This expansion is only possible due to the passion Quebecers and Canadians hold for the sport,' – Ben Woo, vice-president of sales and marketing for Formula D Canada.
In order to welcome the large number of spectators expected for the Formula D World Championship, the St-Eustache Autodrome will augment its seating capacity.  The event will also be live streaming on the Formula D website: www.formulad.com./live/
SCION CANADA – Formula D Main Sponsor
Scion Canada has been supporting Formula D Canada since its inception in 2014 and has become its main sponsor in 2015.   Scion Canada also supports drift pilot Pat Cyr and his Scion FR-S.  In 2015, his race car will be receiving a brand new 2JZ-GTE engine capable of 1000 horse power.  It also possesses a Wisefab made exclusively for the FR-S which produces an exceptional power and direction.
About Formula D Canada
Launched in 2014, Formula D Canada is a Canadian drift racing series officially sanctioned by Formula Drift.  The organization is comprised of a team with much experience in automotive sport and drift:  Alan Labrosse – president, Ben Woo – vice president of sales and marketing, David De Somma – event director, and Alexandre Crépault – director of communications.  For more information, visit www.formulad.ca
About Formula Drift
Formula Drift is currently in its 12th season and is renowned and recognized as the international leader of drift championships.  After having started in the streets of Japan, drifting has evolved to become a worldwide automotive sport which challenges driver skills in vehicle control.  Formula Drift provides a platform for professional dirft racers to compete on a national level to claim the coveted Formula Drift champion crown.  As the world leader in drift racing, Formula Drift pushes the sport to its extreme and attracts all levels and types of auto enthusiasts.  To obtain more information on the calendar of events and tickets, visit www.formuladrift.com.