words and photos by Formula DRIFT co-founder Ryan Sage
There are a few places in the world where you really do wonder what it would be like to go there and experience it in a raw, visceral way. Parts of the Middle East come to mind, Amazonian South America, North and South poles and of course Africa.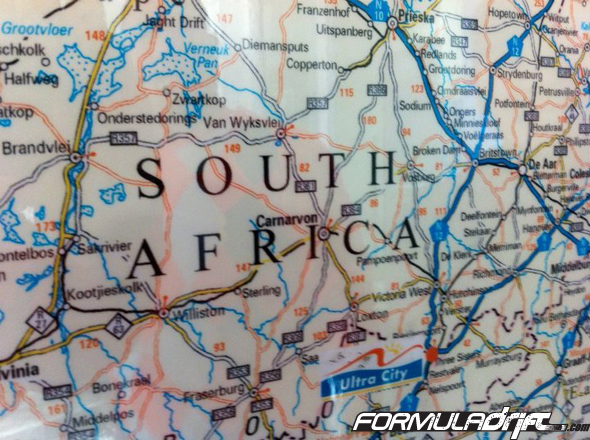 So it was with great excitement when Jim told me we would be going to South Africa on a trip to visit the Northern Cape to a province west of Johannesburg. We would be joined by Daijiro Yoshihara and our Technical Manager, Kevin Wells. While I can't really say EXACTLY why we were there, I think the experience of being there is worth sharing.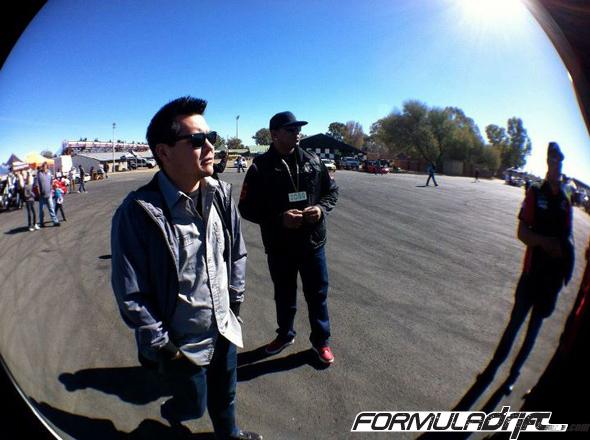 After we traveled close to forty hours by both plane and car, we made our way to a local drift specific facility to check out what the area had to offer. If you remember Otto Graven from the 2011 championship, well, this was his facility. Otto hand built it from scratch and also hosts a number of events there, including one that was to be held the next day.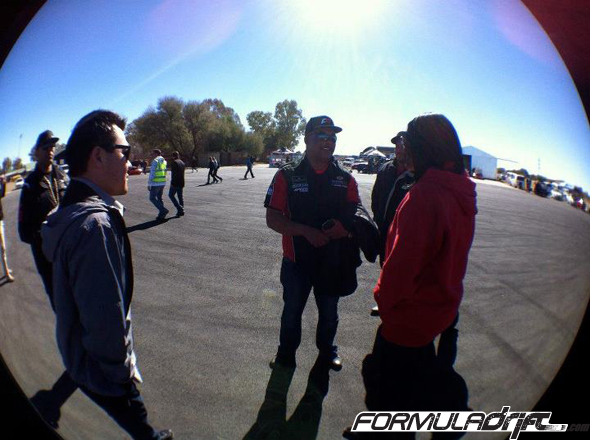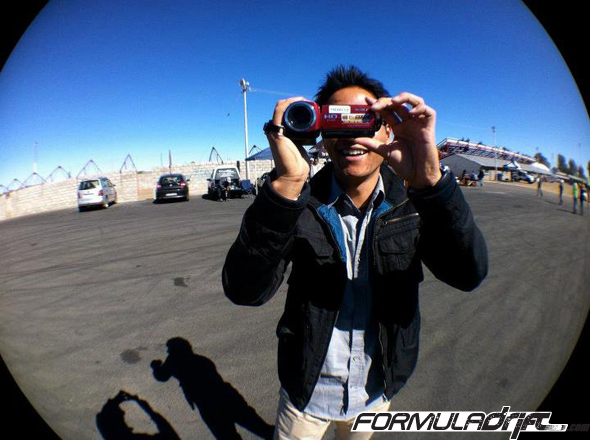 After we left the track and headed to our "hotel." We were a bit confused when the hotel was about thirty minutes outside the city. We quickly found out that where we were staying was not a "hotel" per say, but a reserve. A wild animal reserve! Mind you, we were also the only ones there on this massive and unimaginably beautiful sanctuary. After a nice dinner with our hosts, we headed to bed to be ready for the event the next day.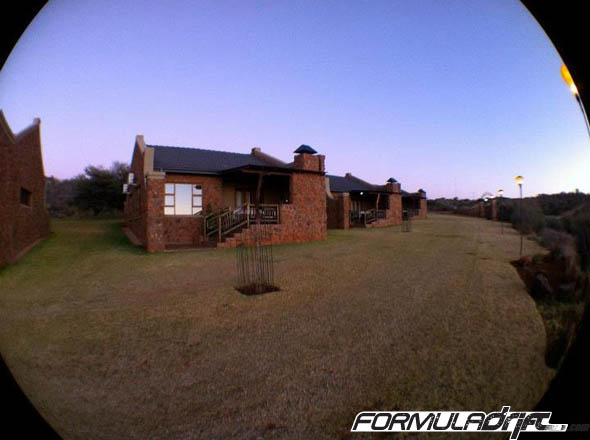 When we first arrived at the venue the next day, the feel of the event was one typical of a drifting event: Loud cars, smoke and people….lots of people. I was pretty surprised at how well attended the event was when we arrived. We were able to sit in on the drivers meeting and get to meet the judges, who said they model their judging off of ours and by what they see on the live stream and the Formula DRIFT Insider. That was pretty cool to hear. We joked about the challenges they have experienced and it was quite interesting to hear how they deal with their drivers who have very distinct variances in skill and car builds. For me, it was very reminiscent of the early years of Formula DRIFT. Before we knew it the event was in full swing and we exited the meeting room to find that what we thought was a well attended event had now become a MASSIVE! Literally, the place was now sardines all around, there were stages that had been erected blasting music with people having an absolute blast, smiles everywhere and there was quite a bit of families and young children. It was something else to see.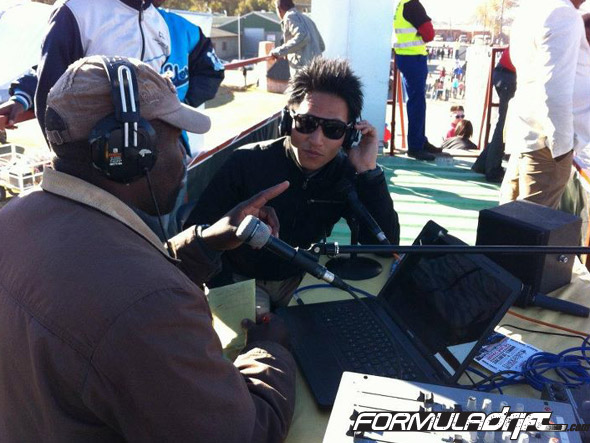 At this point, we watched something they call, "spinners" which is basically drifting in circles or in a confined space and then doing crazy maneuvers inside and outside the car. I saw a passenger get out of the car onto the roof and then lifting the rear mounted hood, sitting on the engine and then doing a Jason Bourne move back in to the passenger seat through the window. After that, we were staged up on the judging tower, watching the event and participating in the live radio show that was there doing the broadcast. Otto ended up winning the event, and it was a very close battle that went OMT until Otto finally bested the other competitor.
After the event was a private after party on the site facility which we attended and where we met so many new people that I can honestly call friends now. The hospitality was amazing and it was quite eye-opening how many people not only know of FD but literally know EVERYTHING about the series. It was an experience I will personally never forget and I think I can speak for Jim, Dai and Kevin for that as well. As we let the venue, the event (post-drift) was to our surprise just getting going. We drove by the main stage that was in full swing with thousands of people dancing and the surprising part of the whole thing was that they said that this would go on until the last person left, typically around 6am! Once again, another new thing I learned and realized.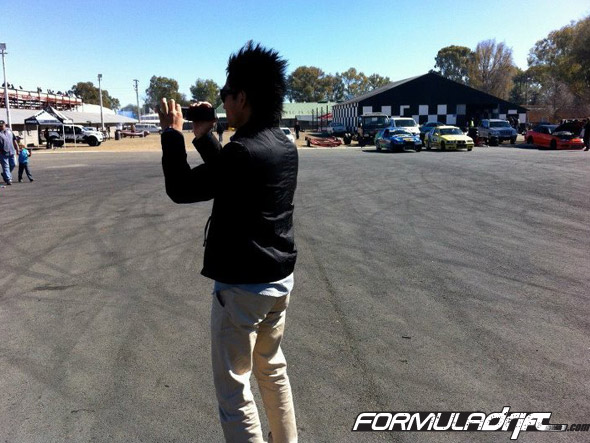 The next day we were treated to a safari on the property. This for me was a "bucket-list" item, so I was amped. During the three-hour safari, we saw and were charged by white rhino's, saw plentiful and various horned animals, hogs like Timba, (I think) and saw some of the most beautiful nature I have ever been exposed to.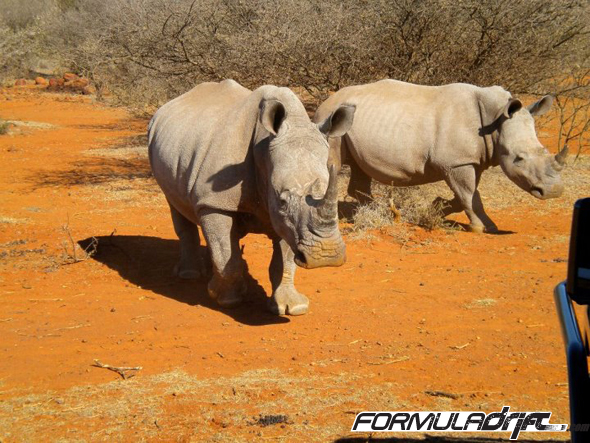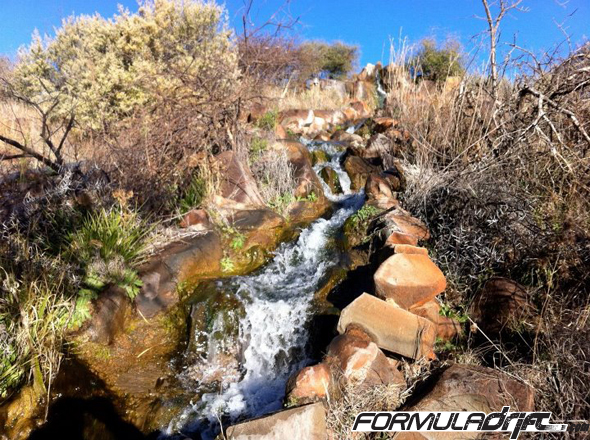 Our final stop before our five-hour drive back to Johanessburg was to a lion reserve where we go to see and be around one hundred or so cats. It was another really satisfying experience.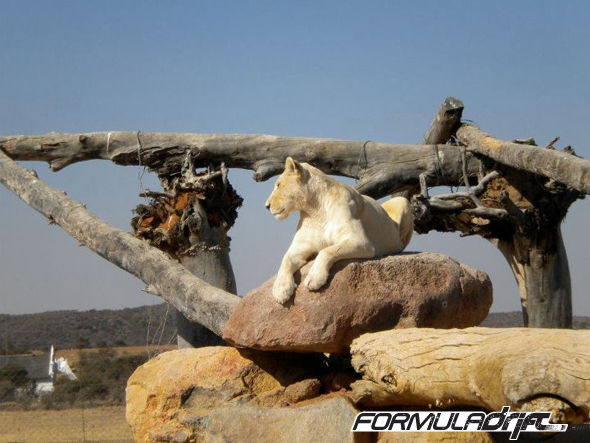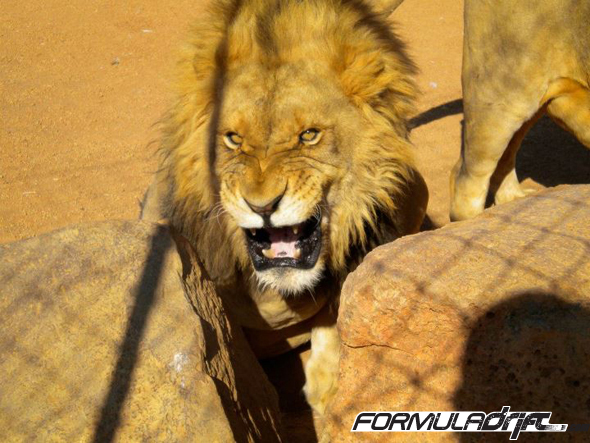 After that we hopped back on a plane to the US and while the travel was pretty brutal, the experience is something that will sit with me forever. Even more than that however, the people……Just amazing people in an amazing place is the only way I know how to put it.