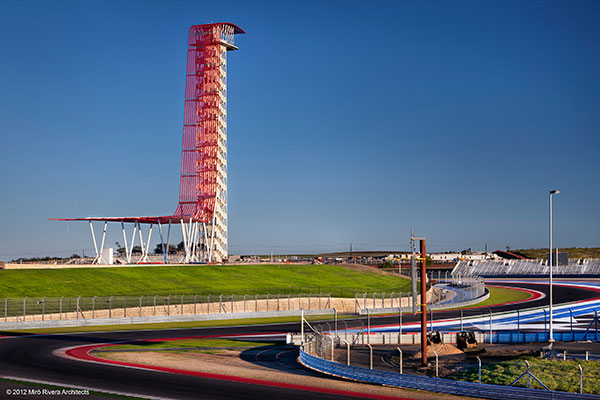 Long Beach, Calif. – September 13, 2013 – Formula DRIFT has been invited to hold a drift demonstration at the Circuit of The Americas in conjunction with American Le Mans Series presented by Tequila Patrón (ALMS) and the World Endurance Championships (WEC) on September 21 – 22, 2013.
For the first time drifting will take place at the Circuit of The Americas track in Texas. Formula DRIFT professional drivers will be the first to drift at this new facility, one of the world's premier racetracks. Tyler McQuarrie, Conrad Grunewald and Michael Essa are all crossover drivers with road racing background, while Justin Pawlak is part of Team Falken Tire that will also be fielding a team in ALMS's GT Class over the weekend. The drift demonstration will take place during the race weekend for the ALMS and WEC Series.
"We are proud to showcase drifting to the ALMS and WEC fans at Circuit of The Americas and be part of a motorsport filled weekend," stated Jim Liaw, president and co-founder of Formula DRIFT. "It is going to be a fantastic sight seeing the guys drift through turns 12-15 and around the iconic observation tower."
The Formula DRIFT demonstration will take place on Saturday, September 21, from 2:15 PM – 2:35 PM and again on Sunday, September 22, from 9:30 AM – 9:45 AM.