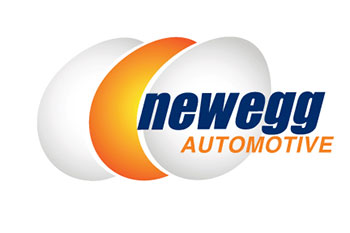 Newegg Renews Formula DRIFT Sponsorship for 2014 Championship;
Sponsorship Includes Official Livestream and 2013 Champion Michael Essa
Long Beach, Calif. – April 10, 2014 – Newegg today announced it is renewing and expanding its sponsorship of the 2014 Formula DRIFT Championship. In addition to the event's official Livestream, this year Newegg is sponsoring 2013 Formula DRIFT Championship winner, Michael Essa. All of Formula DRIFT's 2014 Livestreams can be viewed at www.formuladrift.com/live.
"Newegg is thrilled to sponsor Formula DRIFT's Livestream broadcast again this year," said Soren Mills, Chief Marketing Officer of Newegg North America. "It's a great privilege to sponsor 2013 Champion Michael Essa in this year's event. His driving skill, automotive knowledge and do-it-yourself approach align perfectly with many of Newegg's tech and automotive enthusiasts."
From now until April 19th, Newegg.com will feature a landing page dedicated to Formula Drift activities. Viewers can watch a livestream of Formula DRIFT events and shop great deals covering a huge selection of automotive products.
Jennifer from Newegg TV will host a series of newscasts throughout the season to keep viewers up to date and engaged in the Formula DRIFT season. The scheduled event coverage includes:
• April 4: Excerpts from Formula DRIFT Media Day
• April 11: Streets of Long Beach
• May 9: 2013 Formula DRIFT Champion, Mike Essa Documentary Part One
• October 14: Formula DRIFT Final Fight
• October 17: P2013 Formula DRIFT Champion, Mike Essa Documentary Part Two
• TBD: Coverage of the Montegi: Super Drift event at the Long Beach Grand Prix
"We are happy to have Newegg back with Formula DRIFT for the 2014 Championship," said Jim Liaw, president and co-founder of Formula DRIFT Holdings, LLC. "Newegg's custom computer builders, gamers and digital lifestyle early adopters are a great fit with our tech-savvy audience."
Newegg is the e-commerce destination of choice for automotive enthusiasts, offering more than 1.6 million products from top brands including Bilstein, K&N, KW Suspension, Motul Lubricants and Wilwood Brakes. The company's vast automotive marketplace sources competitive deals on car electronics, performance parts, accessories and replacement parts to empower Newegg's DIY-minded customers to keep their cars race-ready without breaking the bank.