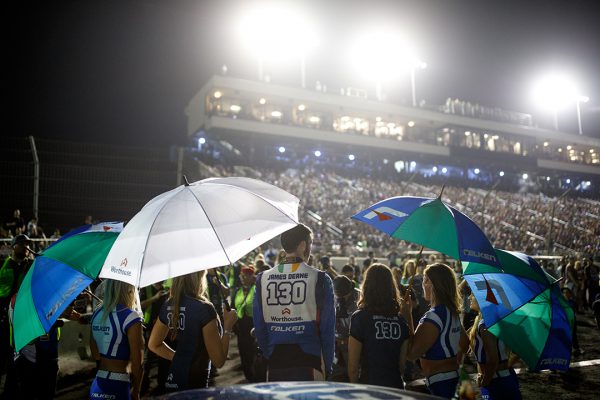 Formula DRIFT – the world's premier competitive drifting series – is delighted to announce its return to The House of Drift at Irwindale Speedway in Southern California for the Final Round on October 12/13, 2018.
Irwindale Speedway hosted the very first drift event in North America and has become synonymous with the fastest growing motorsport in the world.
Towards the end of 2017, Irwindale Speedway management announced it would be closing and Formula DRIFT actively sought an alternative venue. Its 2018 schedule initially indicated the 2018 Pro and Pro 2 Finals would take place in Las Vegas. However, everybody associated with Formula DRIFT was delighted to learn that Irwindale Speedway is under new management and has signed a three-year deal to keep the series at The House of Drift.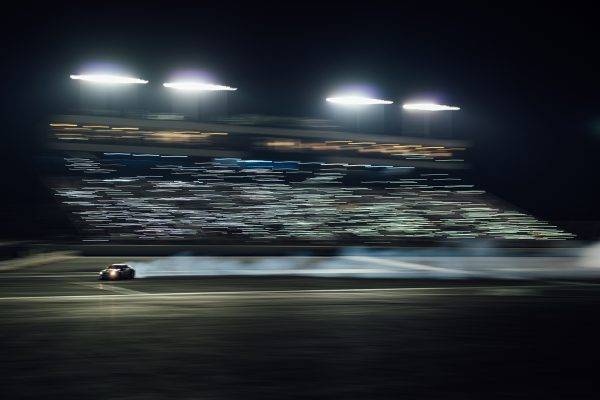 "We are excited to announce our return to Irwindale Speedway, although we never really left!" said Jim Liaw, co-founder and president of Formula DRIFT. "Fans and drivers alike appreciate its importance to the series, its place in the history of drift, and the amazing spectating opportunities its provides."
With the return of Irwindale Speedway, the 2018 Formula DRIFT calendar is as follows:
Round 1 Long Beach, CA April 6-7
Motegi Super Drift Long Beach, CA April 13-14
Round 2 Orlando, FL April 27-28
Round 3 Atlanta, GA May 11-12
Round 4 Wall, NJ June 1-2
Round 5 Monroe, WA July 20-21
Round 6 St Louis, MO August 10-11
Round 7 Fort Worth, TX September 14-15
Round 8 (Finals) Irwindale, CA October 12-13
THURSDAY NIGHT DRIFT
More good news following the three-year agreement is the return of Thursday Night Drift to Irwindale Speedway. Amateur drivers will be able to test their skills on the Irwindale Speedway oval, giving drifters a regular place to meet and practice.
Each of the monthly Thursday night sessions will start at 4pm with vehicle tech inspections, followed by drift practice from 5-9pm. Thursday Night Drift sessions are open to the public and fans can watch from the grandstands or visit the pits. Admission is only $10* per person and spectators will be able to watch some of the best upcoming drivers. There will also be occasional appearance from professional drift drivers who sometimes use the opportunity to test their vehicles.
Anybody can run their safely prepared drift car for $75* and participants can register on arrival at Irwindale Speedway.
*Prices subject to confirmation.
FORMULA DRIFT PRO-AM SERIES
Negotiations are underway for a new Formula DRIFT Pro-Am series, which will take place at Irwindale Speedway. It will run a limited calendar through 2018 and is designed to encourage more amateur drifters to step up to the professional series. It will give everybody an opportunity to raise their skill level under competitive conditions. More details will follow shortly.
MAXIMUM DRIFTCAST
The Formula DRIFT team will be guests on the Maximum Driftcast podcast at 6pm PST today (Monday, February 26, 2018) to talk about the series return to Irwindale Speedway, the three-year deal, return of Thursday Night Drift and the Formula DRIFT Pro-Am series. You can access the podcast on iTunes or maximumdriftcast.com