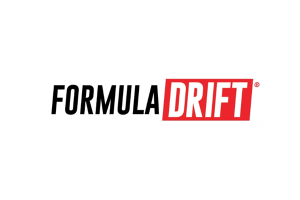 By Joey Redmond

10. The Michael Essa of Old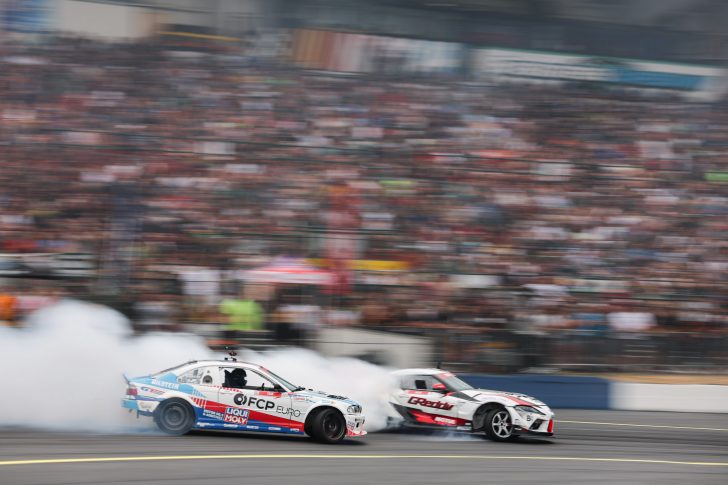 I don't think I have seen Michael Essa look this good and go so hard during a Formula Drift event in a good 5+ seasons. He dominated qualifying and locked in first place going into Top 32. Michael Essa had a great battle with Ken Gushi and found his way to victory. Then, Essa went against Dylan Hughes in an all E46 drift battle. It was one of my favorite battles of the weekend and Essa just constantly planted his BMW on top of the wall on his lead run. He pushed too hard in the chase and hit Dylan Hughes on the bank and lost control of his car sadly to end his race weekend.
9. Travis Reeder Sits 7th in the Championship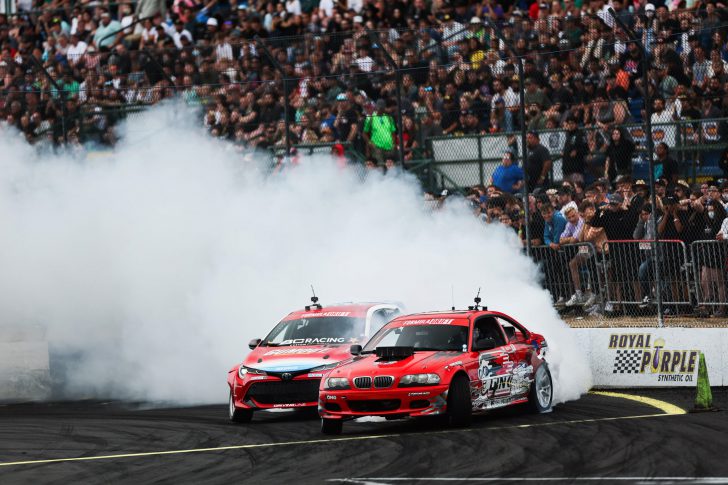 Travis Reeder might still be most famous for being a pioneer in Formula Drift by bringing the first ever electric Chevy Camaro to the sport, but his driving has been on fire in 2021! Travis Reeder now manages his own grassroots program and is a local Pacific Northwest drifter who grew up competing at Evergreen Speedway. He took out Dai Yoshihara in the Top 32 and then knocked out the current Rookie of the Year leader Simen Olsen in the Top 16. A tight battle with Ryan Tuerck ended his race day marking his second Great 8 finish of the 2021 Formula Drift season and putting him just 129 points behind points leader Chelsea DeNofa.
8. Simen Olsen Pulls Ahead in Rookie of the Year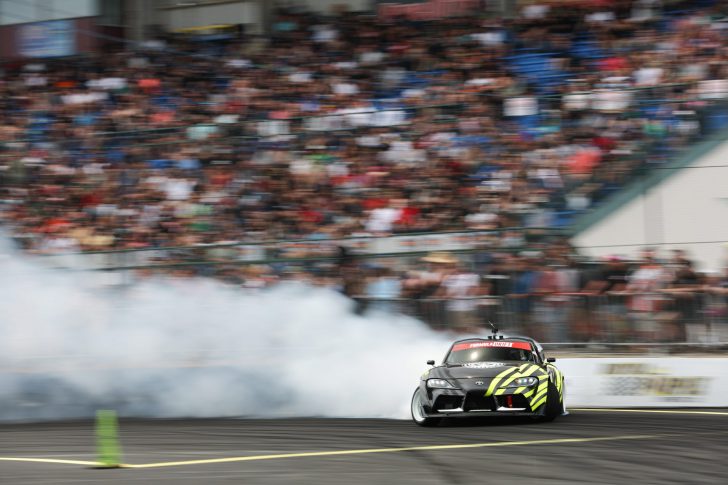 Simen Olsen managed to make it another round of competition past his closest competitor Branden Sorensen over the Evergreen Speedway race weekend. Simen Olsen dismissed Joshua Reynolds in Top 32 and fought hard against Travis Reeder before being eliminated from tandem competition. Branden Sorensen actually really pushed Dean Kearney hard in the Top 32 (probably one of the best Top 32 battles to watch) but couldn't quite make it happen after qualifying in an incredible 4th place to start off his race weekend! Simen Olsen now holds a 17-point lead over Branden Sorensen as they head to St. Louis to compete later this month.
7. A Return to Form for Chris Forsberg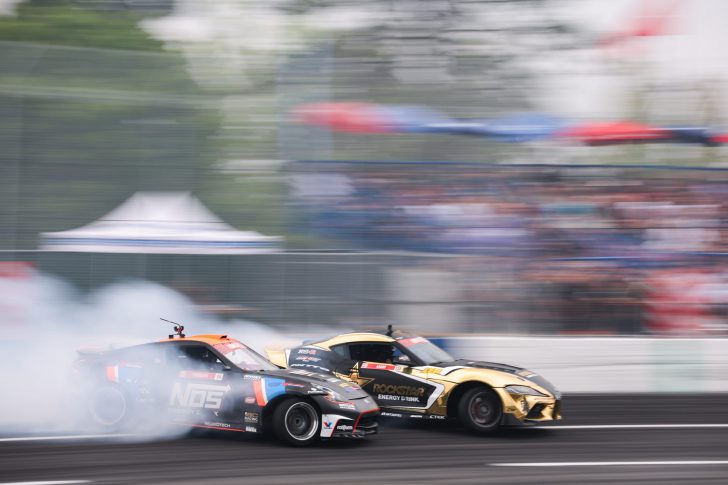 Chris Forsberg has been disappointing this season but made a big return at Evergreen Speedway. His Nissan 370z finally seemed dialed and lacked the electrical gremlins the car had on the east coast stops of Formula Drift. Forsberg started the weekend out in a big way with a second-place qualifying spot and then made easy work of Kyle Mohan in the Top 32. His memorable battle saw him eliminate Fredric Aasbo in the Top 16 which had huge Championship point implications for Fredric Aasbo. His Great 8 battle with Matt Field was so close to call in the end. The first battle pushed a One More Time from all three judges! The second battle was also tight, but Matt Field edged him out to end his race weekend.
6. Adam LZ Suffers Crashes Hard into the Bank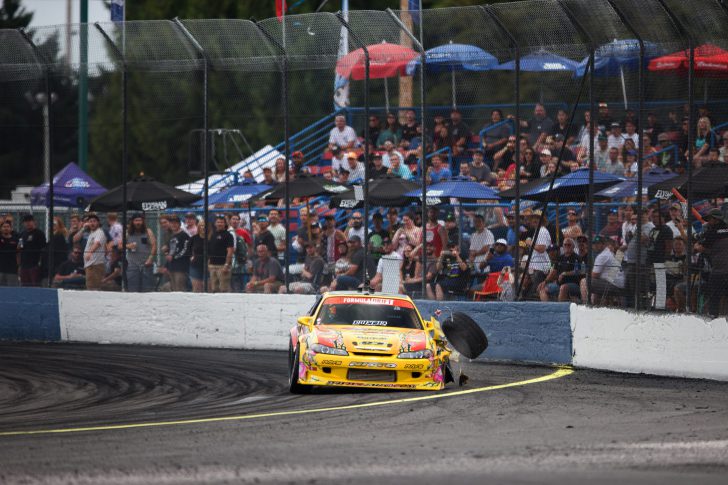 Adam LZ was looking better than he has ever looked in Formula Drift on the Evergreen Speedway course. He over committed a little too much on the big bank and ended up crushing his S15 at a high rate of speed into the bank wall against Trenton Beechum. A tough break for Adam LZ who looked quite comfortable in the car most of the weekend. His vlog "My Worst Crash Yet @ FD Seattle" has some really great commentary on what happened in the battle and a unique POV into a pro drivers race weekend if you haven't watched.
5. The Short Fall of Odi Bakchis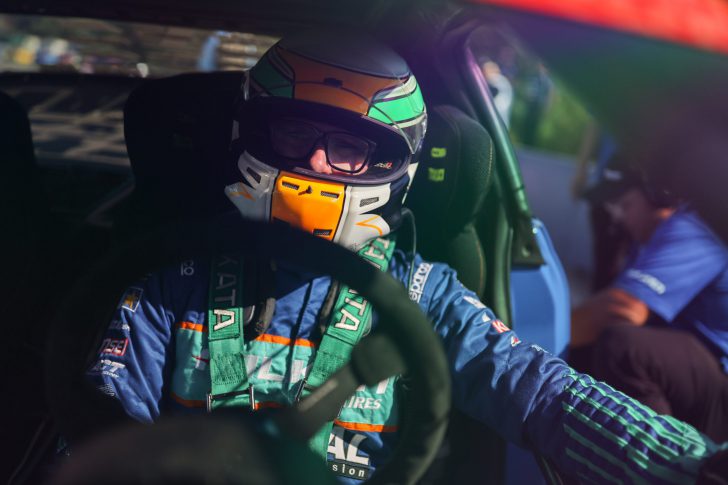 Odi Bakchis probably felt great after qualifying in fifth place to start off the Formula Drift Seattle weekend at Evergreen Speedway. However, Chelsea DeNofa managed to botch his first qualifying run a little too much and was forced into the last chance qualifying round where he managed to finish in 28th place. That put DeNofa firmly against Odi Bakchis in the Top 32. After a tough loss at Lake Erie with Vaughn Gittin Jr. it was sure he would push his teammate Chelsea DeNofa to the ends of the earth to try and salvage a Top 32 victory. Odi Bakchis put up a fight but fell short of a victory against Chelsea DeNofa in his RTR Mustang.
4. Matt Field Takes Best Tandem Chase of the Weekend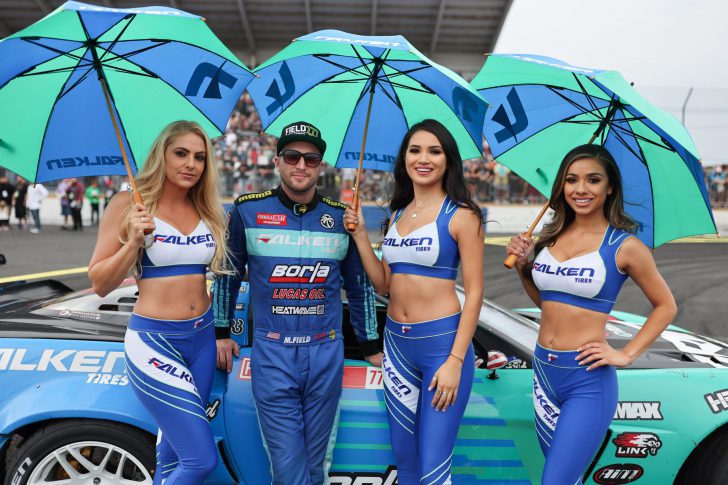 Wow wow wow, Matt Field did it once again and performed one of the Top 10 chase battles of all time in Formula Drift this weekend. His chase run in the Top 16 versus Vaughn Gittin Jr. was next level Formula Drift stuff. In case you missed it or need to watch it again, head over to the Formula Drift YouTube channel and watch Formula Drift history in the making.
3. Dylan Hughes Podiums at his Hometown Track!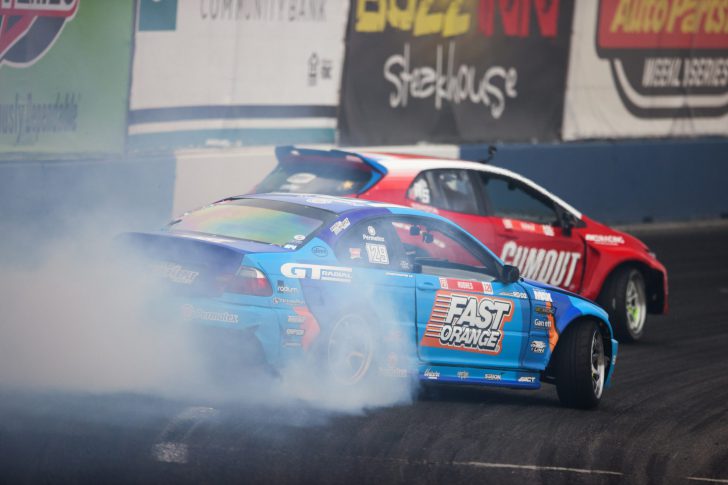 The homegrown driver Dylan Hughes put on a performance with his E46 BMW on the weekend! We mentioned his great battle with Michael Essa earlier in this article, but it only got better and more intense after that. Dylan Hughes faced off against the unstoppable Chelsea DeNofa in the Final Four but couldn't take down the Mustang RTR in this fight. However, his 9th place qualifying spot earned him his first ever career podium in front of his hometown crowd.
2. Ryan Tuerck Makes A Final!


It has been almost a full year since Ryan Tuerck won at Texas Motor Speedway back in the 2020 Formula Drift season and his car fell just short of letting him make a run for it at Evergreen Speedwa. Ryan Tuerck looked like he really had the Toyota Corolla all dialed on the weekend against Travis Reeder and Justin Pawlak. Even Matt Field made a huge error chasing Ryan Tuerck which gave him the entry into the final battle. Sadly, before he could turn a wheel in the finals, he had to call it as the car couldn't hold together for another round of competition.
1.The Season for Chelsea DeNofa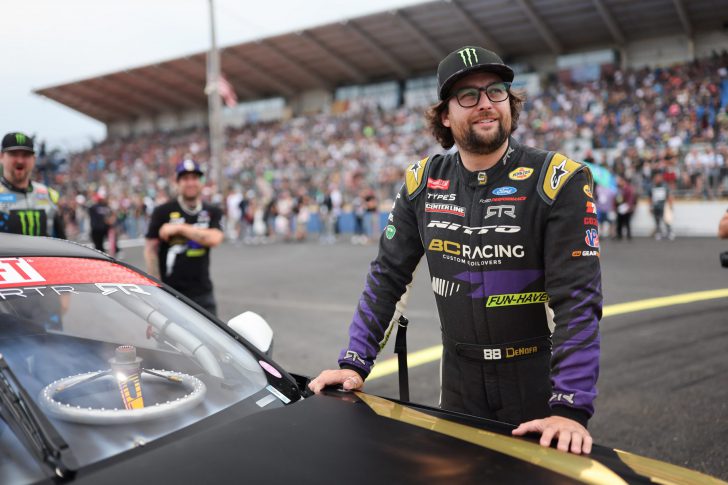 Chelsea DeNofa wins back to back victories in Formula Drift without having to run a tandem battle in either final round which is pretty incredible. Both of his final battle drivers suffered mechanical failures before even making it to the start line. Call it good fortune but Chelsea DeNofa cannot seem to put a hand wrong lately. He had a poor qualifying session which saw him land a 28th spot and he managed to knock out Odi Bakchis (4th in points) as his first competitor of the weekend. Nobody really seems able to beat Chelsea DeNofa right now as his hot hand is slightly hotter than Matt Field who sits just one point behind him in the Formula Drift Championship chase. Hopefully these two can battle it out in St. Louis later this month to really entertain the fans of the series. Chelsea DeNofa now has six career Formula Drift victories which ties him with Daigo Saito for Formula Drift career victories. This victory also now places him in the top 10 most winningest Formula Drift drivers of all-time club!