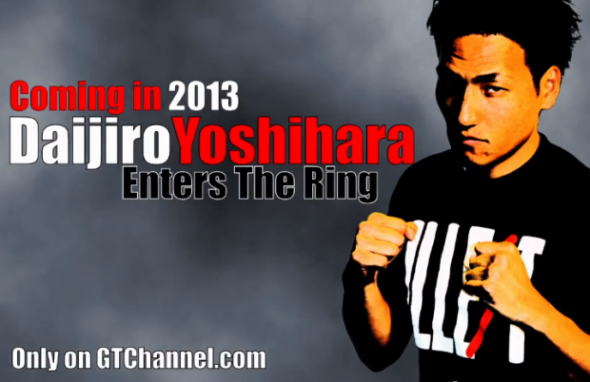 Press Release
Los Angeles – April 1, 2013
2011 Formula Drift champion Daijiro Yoshihara shocks the world to become the first champion professional drift driver to make a career move to mixed martial arts (MMA).  The Japanese native Yoshihara has been training with former MMA champion Josh Barnett for some time now.  Daijiro has competed in Formula Drift since 2004 and became the series champion in 2011.  He was turned onto MMA when he met Barnett who is an avid drifting fan.  "I was totally hooked.  Drifting is exciting and where my roots are but I think MMA is where my future is." Yoshihara states.
After several months of training Daijiro finally made the decision to dedicate his professional career to MMA and retire from drifting.  Josh Barnett has been by his side all through the transition and he calls Daijiro "a natural".  Daijiro also got an opportunity to spar with one of the Gracies in a jiu-jitsu match and he completely overwhelmed his opponent.  "I've always respected Gracie jiu-jitsu but they were no match for the speed and balance I've achieved through professional driving. My left foot clutch kick is pretty gnarly." claims Daijiro.
The award winning Behind the Smoke webseries on GTChannel has followed Daijiro's drifting career for the past 2 seasons but will continue to cover Daijiro even though GTChannel is an automotive channel on Youtube.  GTChannel's Executive Producer Taro Koki says, "No matter where Dai goes his fans will follow him so Behind the Smoke will continue to capture Dai on and off the mat from now on." A new episode of Behind the Smoke is scheduled to be released every Monday.
Although no opponent has been announced yet.  Yoshihara looks to train hard and dedicate himself to fighting for hereon.
[youtube]http://www.youtube.com/watch?v=WX_G8OqIH-w&feature=share&list=UUQjJzFttHxRQPlqpoWnQOpw[/youtube]