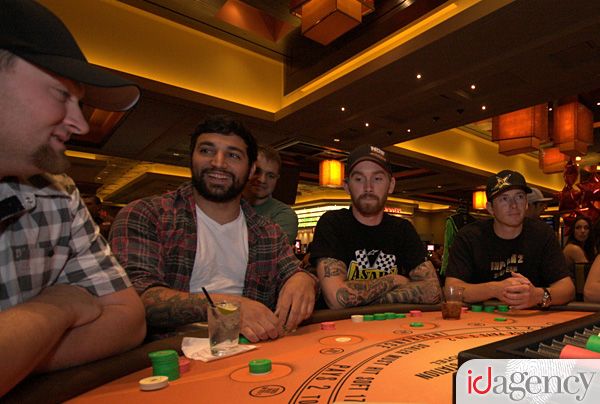 During the Formula DRIFT Round 4: All In event in Las Vegas the ID Agency helped coordinate the first annual Formula DRIFT Charity Blackjack Tournament. The tournament was held at the Aliante Hotel and Casino, the official hotel of Formula DRIFT Round 4, and called for drivers, sponsors, friends, and media members to make donations for entry that would go towards a good cause. 36 players joined the tournament including Formula DRIFT drivers champion Tanner Foust, Vaughn Gittin Jr., Chris Forsberg, and Ross Petty, Miss FD Miki Taka, judge Tony Angelo, the voice of Formula D, Jarod DeAnda, and of course a couple staff members and friends.
Generous sponsors donated prizes that would were awarded to the winners including XBOX 360, copies of Forza 2 video game, Puma gift cards, a Meister watch, Oakley sunglasses, Rogue Status Apparel, Attic apparel, and a 2-night stay at the Aliante.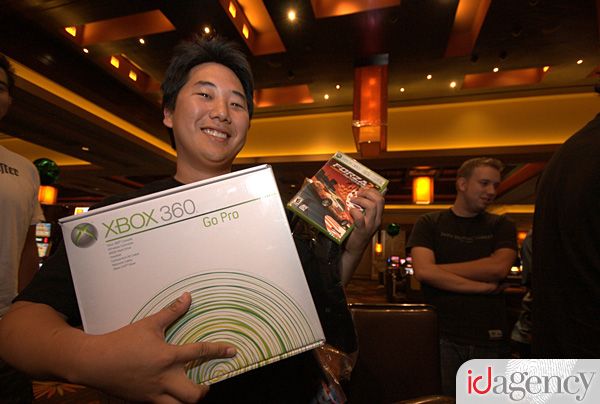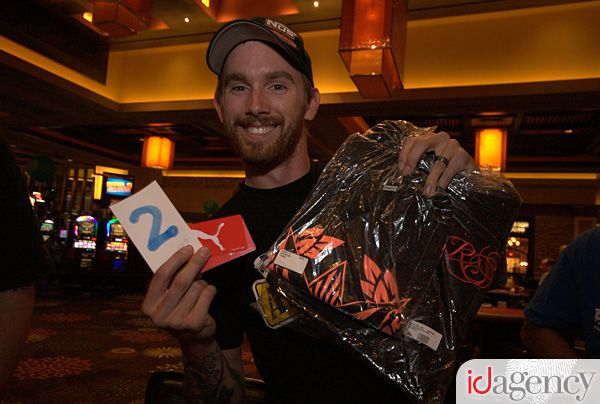 After 3 rounds of competition the final table consisted of 6 players. Steve Choi, staff member of Formula DRIFT, walked away with the 1st place spot and his choice from the prize pool and elected to take the XBOX 360 and Forza 2 video game. 2nd place went to Formula DRIFT driver of the NOS Energy / Maxxis Tire Nissan 350Z and current points leader, Chris Forsberg who chose the PUMA giftcards and also received a Rogue Status apparel package. 3rd place went to ID Agency's John Pangilinan, who received a Meister watch and Forza 2 game. Overall it was a very successful event for everyone including Formula DRIFT, Aliante, and of course the charity.
More Pics after the jump
Continue reading Formula DRIFT Charity Blackjack Tournament