For immediate release:
Huntington Beach, California, December 12, 2011 – The rumor mill has been
churning ever since Daigo Saito was seen strolling through the pits at the Formula
D Las Vegas event during the 2011 season. Drift fans across the country
immediately began speculating that a new driver was possibly going to be joining
the Formula D competition.
Bridges Racing is excited to announce that Daigo Saito will be bringing his
aggressive driving style stateside to, in his words, "test his skills against some of the
finest drivers in the world." Daigo will be joining Robbie Nishida and the Bridges
Racing team for the 2012 Formula Drift season.
After winning the 2008 D1 Championship and narrowly missing a 2nd D1
championship by a mere couple points in 2011, Daigo has taken the 2011 Formula
Drift Asia Series by storm by winning 3 consecutive events. He is excited to
compete in the United States Formula Drift series and hopes to make a lasting
impression on fans stateside.Daigo is renowned for his accomplishments with the
JZX100 in D1, but we have yet to announce what he will be driving during the
2012 Formula Drift season.
"We are elated that Daigo and Robbie are part of the Bridges Racing team for the 2012 season. We are excited to see what 2012 has to offer. After having the pleasure of working with Robbie during 2011Formula Drift season, the addition of Daigo to our team is another invaluable asset. Our goals are set pretty high this year, " said team owner, Bryan Bridges.
We will be announcing more information regarding car builds and new sponsors in the coming weeks.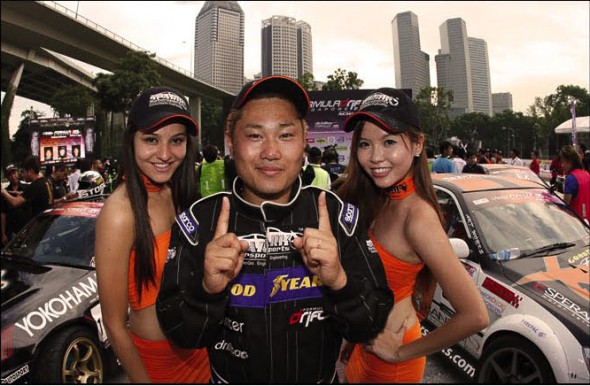 BRIDGES RACING
Huntington Beach, CA
em: [email protected]