Formula DRIFT 2013 Round 1: Streets of Long Beach Tickets On-Sale;
The 10th Season Begins April 12-13, 2013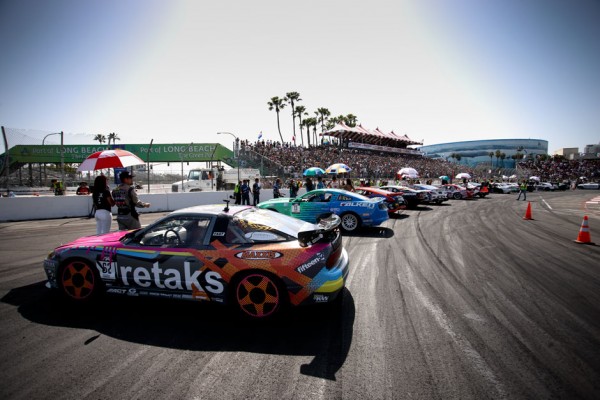 Long Beach, Calif. – October 12, 2012 – Formula DRIFT has announced the availability of tickets for Round 1: Streets of Long Beach on April 12-13, 2013 for the 10th season of competition. Tickets are now on-sale and can be purchased online via the Formula DRIFT website, www.formuladrift.com.
Round 1: Streets of Long Beach will be held on the famous Toyota Grand Prix of Long Beach Street Course for the sixth consecutive year, which is the only street course on the circuit. The season opener will feature the debut of new drivers and cars to the Series along with the action and excitement that Formula DRIFT has become known for.
"We want to thank all the people that have supported the Series through the years," said Jim Liaw, president and co-founder of Formula DRIFT. "The 10th anniversary season for Formula DRIFT will be just as exhilarating as any other season. Look for a few special announcements at our annual press conference at SEMA Show later this month."
Tickets are now available for Round 1: Streets of Long Beach on April 12-13, including reserved seating, 2-day ticket packages, and VIP tickets. Tickets can be purchased online, Ticketmaster outlets, and the Long Beach Convention Center box office. Ticket prices start at $28 online with reserved tickets available for Saturday's competition day. 2-day packages are also available along with VIP ticket packages.