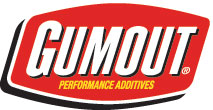 Long Beach, Calif. – April 3, 2015 – Formula DRIFT presented by GoPro has announced a sponsorship with Gumout for the 2015 Pro Championship season. Gumout to launch, "You Get My Drift," sweepstakes at Round 1: Streets of Long Beach.
"Formula Drift did a really nice job helping us get our program with Vaughn out there to the enormous drift demo and really opened our eyes as to how big drifting has become," said Rusty Waples, General Brand Manager at ITW. "We're all about car culture at Gumout and Black Magic – we want people's cars to run and look their absolute best. So we're going bigger this year to support FD's car scene and are really excited about the partnership and what we can do together."
Gumout supports the 2010 Formula DRIFT champion, Vaughn Gittin, Jr. and will increase their presence on Gittin's Ford Mustang RTR.
"We are proud to add Gumout to the list of partners of the Series," said Ryan Sage, Vice President and Co-Founder of Formula DRIFT. "Their line-up of products helps vehicles perform to their full potential on and off the track."
During Round 1: Streets of Long Beach, Gumout will launch a sweepstakes titled, "You Get My Drift," with a winner to take home a brand new custom 2015 Ford Mustang RTR. For more information on how to enter the contest visit: www.yougetmydrift.com.