For Immediate Release
January 27, 2010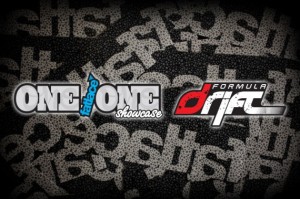 FATLACE teams up with Formula Drift to launch ONE OF ONE, a Car Show Series
San Francisco, Calif. – January 26, 2010 – Fatlace, LLC, is proud to announce the launch of the inaugural ONE OF ONE, the Fatlace Car Show Series. ONE OF ONE is the official Car Show Series of Formula DRIFT and will be held at each 2010 Formula DRIFT event nationwide. The first show of the series will go down at Formula DRIFT Round 1: Streets of Long Beach, adjacent to the track.
"Fatlace.com has built a multi-cultural audience of millions, and is ready to bring the car show scene to new heights with the ONE OF ONE Car Show Series. Our shows will represent the best of the best in vehicles and culture that are local to each stop on the Formula DRIFT nationwide tour." states Mark Arcenal, Fatlace, LLC. "We're ready to take the car show scene by storm. We're going to host shows that are all about the cars." Felix Marcelino, Director of Operations, Fatlace, LLC.
ONE OF ONE will host categories for all makes as well as a Ruckus category at select events. Car show registration and details will soon be available at fatlace.com. Limited space is available for car show competitors and teams so early registration is recommended. ONE OF ONE is still seeking series sponsors. For more information, please contact
Fatlace.com is an online lifestyle magazine with focuses on the style and function of tuned vehicles, industry insight, music and lifestyle.
For more information contact: Felix Marcelino
Fatlace, LLC
415-935-FTLC
[email protected]
ABOUT FATLACE,LLC
FATLACE has been pushing the boundaries of our online presence since 1999. Now in its tenth year, Fatlace.com is recognized as the an online authority on art, fashion, cars, photography and anything that has wheels. Established, managed and populated by enthusiasts, fatlace.com maintains its status as the online hub for automotive enthusiasts and youth culture. FATLACE's seasoned staff of event marketers, contributors, photographers and bloggers deliver the highest quality behind-the-scenes industry editorial and photography that is second to none, and events for the most discerning of automotive enthusiasts.
ABOUT FORMULA DRIFT
Entering its seventh season, Formula DRIFT is recognized as the North American professional drifting championship. Established on the streets of Japan, drifting has evolved into a worldwide competitive sport that challenges each driver's driving ability and vehicle control. Formula DRIFT provides a forum for professional drifters to compete in 7 events nationwide for the coveted Formula DRIFT Championship crown. As the first official series in North America, Formula DRIFT has taken competitive motorsports to the extreme attracting fans and car enthusiasts from all walks of life and establishes itself as the global focal point for the Sport. For a race schedule and ticket information, visit: www.formuladrift.com.