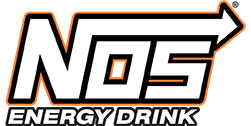 Long Beach, Calif. – January 26, 2017– The Black Magic Formula DRIFT Pro Championship presented by BlackVue announces a multi-year agreement with NOS Energy Drink as the "Official Energy Drink" of the Series.
"We are excited to welcome the NOS brand to the Formula DRIFT family," said Ryan Sage, Vice-President of Formula DRIFT. "We see this sponsorship as a great fit and we are enthusiastic about the opportunities for both parties in the future."
NOS' sponsorship of the Series will begin with the 2017 season and will continue for multiple years. NOS Energy Drink is also the title sponsor for 3-time and current Formula DRIFT champion, Chris Forsberg. The sponsorship will include NOS branding, activation, and more beginning at Round 1: Streets of Long Beach in April 2017.
"When it comes to brute speed, smoke and lock-to-lock counter steer showmanship, there is no other form of motorsport on Earth like Formula DRIFT," said Lauren Albano, Senior Brand Manager of NOS Energy Drink. "And NOS Energy Drink has been there right from the beginning. Just like the sport itself, NOS Energy Drink was born out of brute horsepower, fierce competition and a pedal to the metal desire to win, and we proved this in 2016 when Chris Forsberg – the very first athlete to ever join the NOS Energy Drink family – powered to his third Formula DRIFT championship. A decade in the making, it doesn't get any more competition proven than NOS Energy Drink, Chris Forsberg and Formula DRIFT. We are proud to be partnering once again with FD as the Official Energy Drink of Formula DRIFT. Looking forward to the 2017 season!"
For more information visit, www.formulad.com and find Formula DRIFT on Instagram @formulad, Facebook www.facebook.com/formuladrift, Twitter @FormulaD, and Snapchat – formula_drift. Tune into Formula DRIFT on CBS Sports and check your local listings for airtimes.